Lagoon pool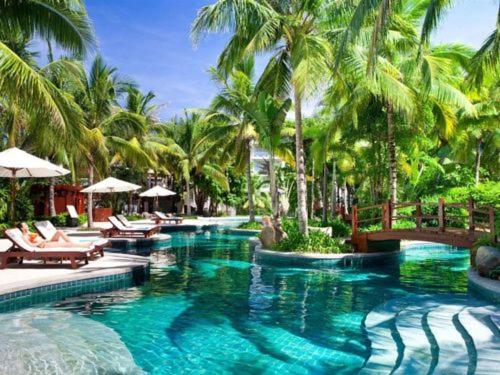 Lagoon pool
A major feature of the Yalong Bay Huayu Resort Pool is the high vegetation coverage around it. The tropical garden with mountains and sea views is 110,000 square meters, and the water system has a landscape of 30,000 square meters. The landscaping rate is as high as 75%, and 3,000 tropical rare trees surround three lagoon pools of 1500 square meters, 600 square meters and 300 square meters. The special heated and heated children's pool is available to meet the needs of adults and children. .
More details
gym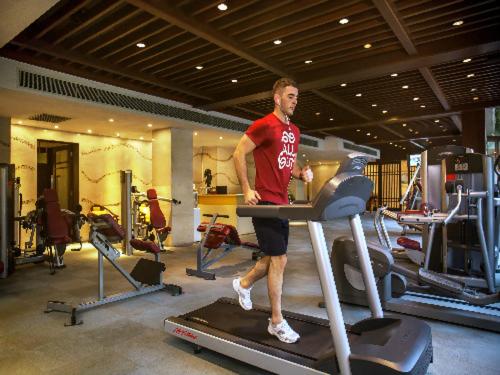 gym
A full range of top fitness equipment, full-featured fitness equipment, LCD touch screen treadmills and a variety of trainers to fully meet your aerobics and fitness needs.
More details
Spa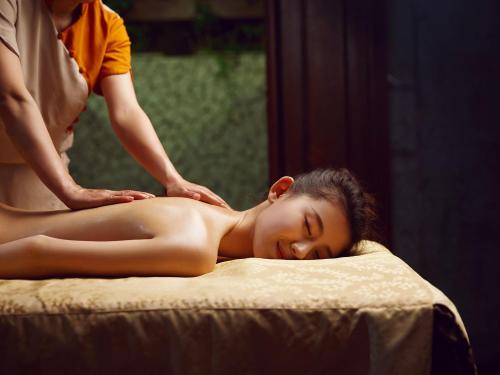 Spa
"It's always like a beautiful woman." After aromatherapy bathing, can you have a cup of fragrant tea? Yalong Bay Huayu Resort Hotel Spa Leisure Bar is dominated by Chinese-style hollow carved flowers. The environment is quiet and elegant, the wind blows the curtain, and the fragrance is lingering in the middle of the hall.

More details
Children's playground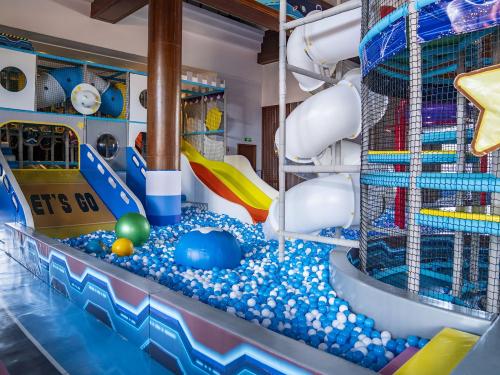 Children's playground
A children's play center integrating sports, fun and puzzles, books corners, slides, swings, marine balls, sand painting platforms, jigsaw puzzles, video games, toys... with children to have a fun holiday.
More details