Hundred Flowers Dinner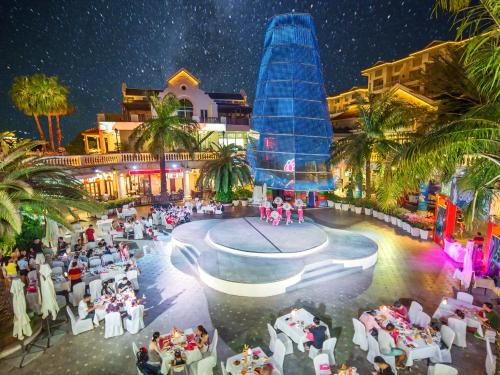 Hundred Flowers Dinner
Baihua Valley Golden Center, Sanya's first open-air performing arts theme restaurant, happy to stage a hundred flower night banquet!
Unlimited supply of hundreds of global cuisines, German fresh beer can be enjoyed at will, passionate singing and dancing, energetic and interactive, exciting and exciting!
At 6 o'clock every night, invite you to open a feast of joy!
More details
Haitian Court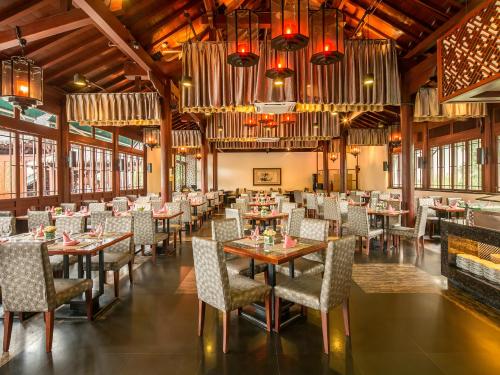 Haitian Court
Hai Tian Ge Restaurant prepares a variety of cuisines, the hustle and bustle of the bridge, and a Chinese-style garden style restaurant.
More details
Sanweixuan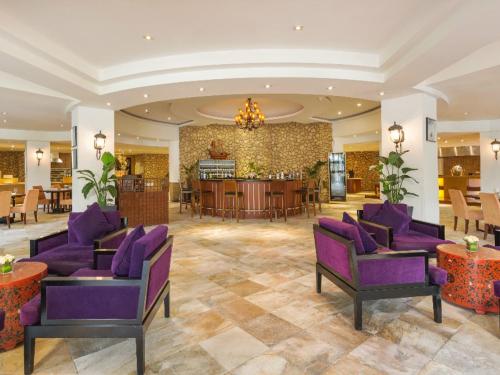 Sanweixuan
Laozi has a cloud: "Daosheng one, one life two, two students three, three things all things", the world of heaven and earth, the spirit of the show, complemented the country's fine dishes, Yang Junxiu.
More details
Die Butterfly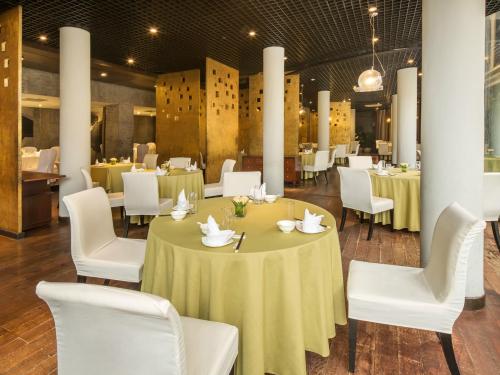 Die Butterfly
The well-known Cantonese restaurant chain has a design style and elegant style. The independent VIP private room inherits the modern and fashionable design style, which is more in line with the modern people's higher and higher dining taste.
More details
Poolside hot pot
Poolside hot pot
At the hotel's exclusive pool, you can taste the classic flavor of buffet food, using fresh ingredients and unique cooking techniques to create a wide range of on-site char-grilled beef, lamb and other meat chop and fresh seafood barbecue.
More details
lobby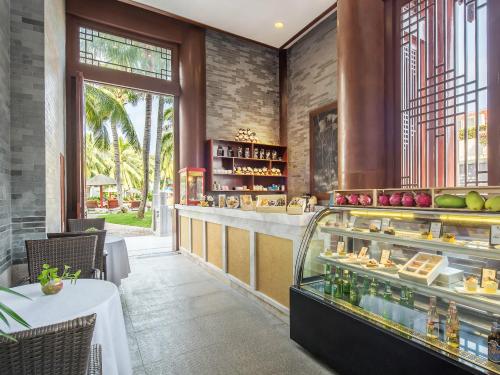 lobby
Exquisite little dots, fragrant coffee, refreshing drinks!
More details
Pool bar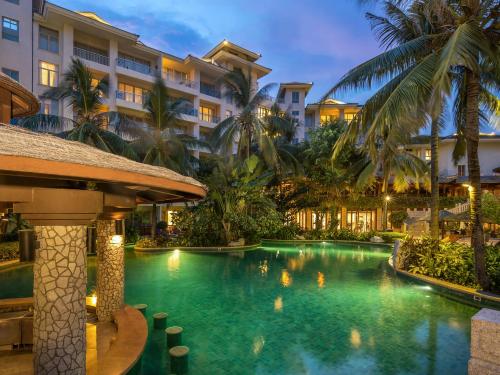 Pool bar
The concept of the pool bar is that people swim in the water and enjoy it at any time. The pool bar in the central area of ​​the lagoon pool is a combination of soft drinks and cocktails, perfect for the Yaochi party.

More details